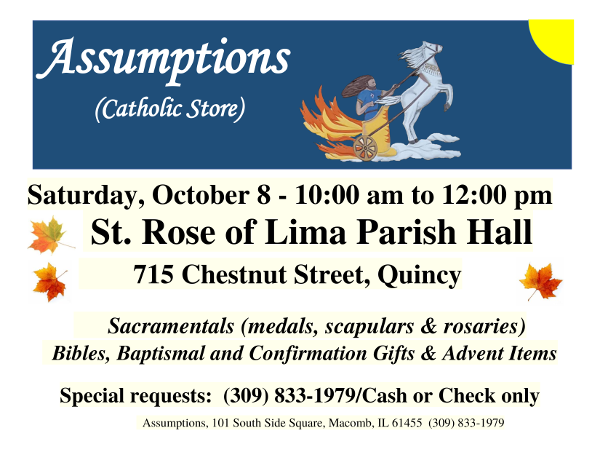 Assumptions will be selling a selection of Catholic Bibles & books, Baptismal & Confirmation gifts, and sacramental items on Saturday, October 8 from 10:00 am to 12:00 pm in our parish hall. They will also have some items for Advent just in case they are not be able to have an Advent/Christmas sale. Call the store before October 1st at (309) 833-1979 for special requests of in-stock items during business hours (Tuesday through Saturday - 10 am to 4 pm).
Entrance from the parking lot on north side. Handicap Accessible.
Cash or Check Only. No credit or debit cards accepted.